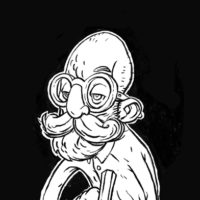 Dimitris Pantazis
Image Conjurer, caffeine addicted illustrator located in Greece for the time being. Feel free to see my work and to contact me for any suggestions or commissions.
LITTLE PRINCE "SHEEP NOT ALLOWED"
€20
Little Prince "Sheep Not Allowed" version. Inspired by the famous and widely acclaimed book. 8-1/4 x 11-3/4 in (210 x 297 mm). Numbered and signed art print on 300gr paper.
Little Prince, Day version. – A4 print
€15
Little Prince Day version. Inspired by the amazing book that we all love. 8-1/4 x 11-3/4 in (210 x 297 mm). Numbered and signed art print on 300gr paper
Latest Art